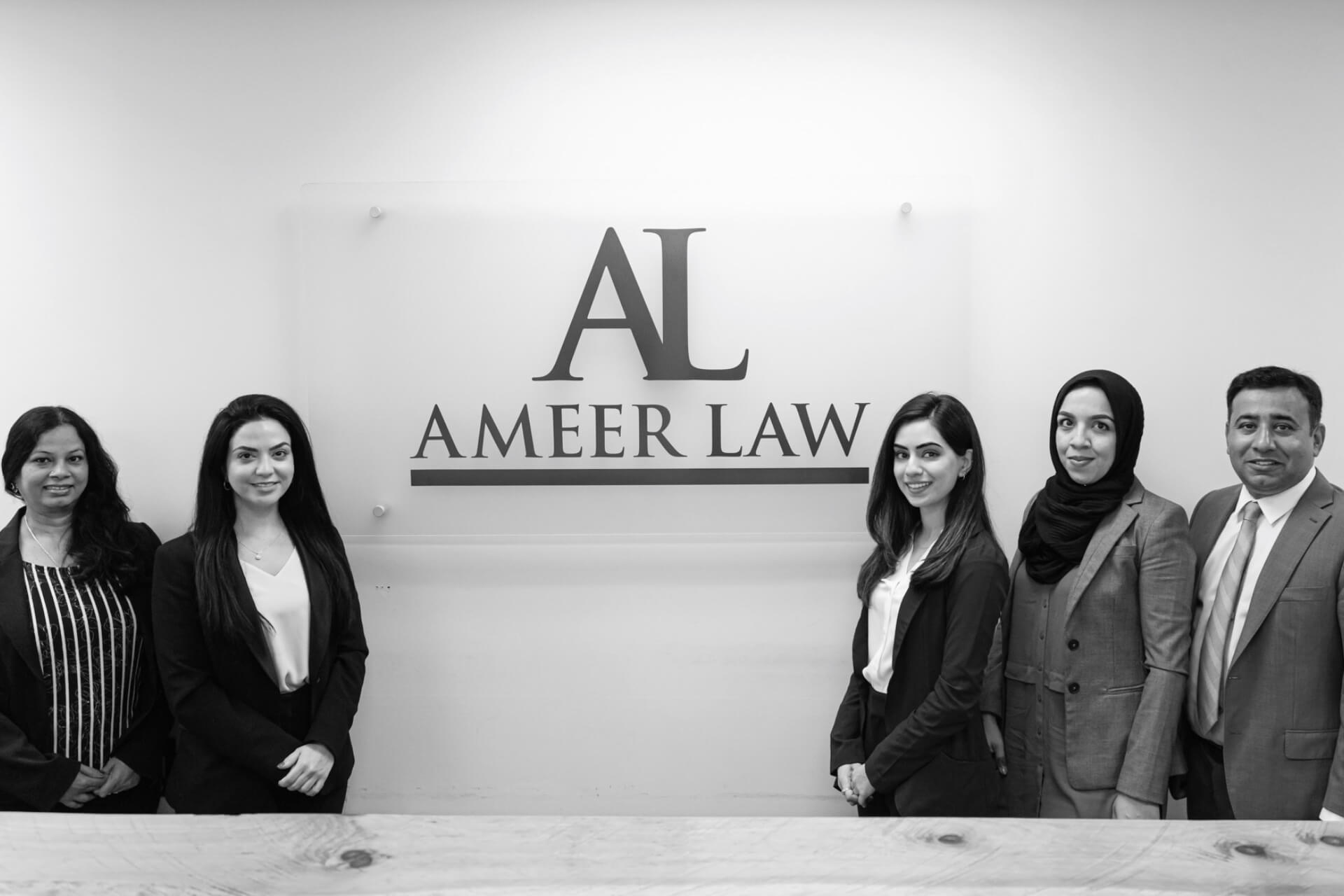 Dear valued Clients, Colleagues, and Friends,
Those of you whom we have been in contact with this month may be aware of some changes which have recently occurred.
First, I am excited to share that we have opened a new branch in Vaughan, located at: 206-1600 Steeles Avenue West, Vaughan, ON L4K 4M2
Secondly, I am pleased to announce that Toloue Ghahraei has joined Ameer Law as an associate lawyer. Toloue previously worked as an articling student with me from January 2021, and has now joined the firm as an Associate, practicing in the areas of Real Estate, Wills and Estates and Family Law. Toloue will be working from our Vaughan office.
Our main office will continue to operate at 506-10 Milner Business Court, Toronto, ON M1B 3C6, and our staff at the Vaughan office may be reached through the same contact information.
I am also delighted to welcome Jaya Balaji to the team as our new Real Estate Law Clerk. Jaya has several years of experience in both commercial and residential real estate transactions, and we and grateful to have her as a valued member of our practice.
We look forward to continuing to grow our practice and are happy to be serving the community from our new office.